ESTATE PREMIUM CABERNET FRANC
Fruit of our terroirs located more than 1,000 m.a.s.l. Produced, vinified and aged in our own winery.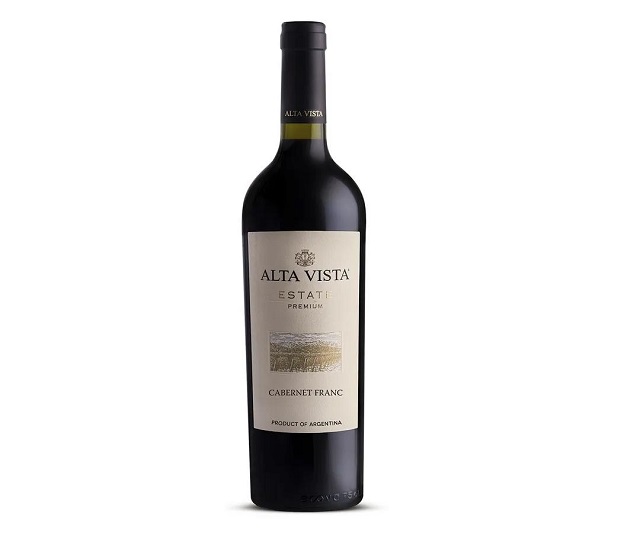 VINIFICATION:Grapes are harvested once they are fully ripe with a perfect balance between sugar and acidity, and great skin and seed tannins. Clusters are destemmed and fermentation vats are filled with the vintage: grape must, skin and berries. A percentage of the wine goes through a pre fermentation cold maceration in order to exalt fresh fruit aromas, and the rest is fermented at higher temperature to get body and structure. Délestage is based on tasting approval, generally, after a three-week maceration, separating grape pomace from the new wine.
TRAINING SYSTEM: Espaldier Training.
PLANTATION DENSITY: 5.000 plant per hectare.
OBJETIVE OF IRRIGATION: Controlling vine size.
YIELD: 9.000 kg/ha. (1 plant per bottle).
PRUNING SYSTEM: Cordon. Short (2 buds per sprout).
AGING: 50% of the wine is aged in lightly toasted French oak for 12 months. It is aged in bottle for 4 months to get a harmonious wine.
COMPOSITION:100% Cabernet Franc
ORIGIN:Valle de Uco, Mendoza
TECHNICAL INFORMATION 2019
Alcohol:Alcohol:14%
Sugar:2.20g/l
PH:3.63
Acidity:5.85 g/l
WINE TASTING NOTE:"A wine of a great aromatic intensity with hints of herbs, red fruits and pepper. Solid structure and firm tannins provide long persistency. To be served cold, between 15ºC and 16ºC. Cellar time: 7 years".
2019
92 pts. - Wine Advocate, 02/2021 (USA)
92 pts. - James Suckling, 01/2021 (USA)
90 pts. - Tim Atkin, 03/2021 (UK)
2018
91 pts. - James Suckling, 01/2020 (USA)
90 pts. - Tim Atkin, 03/2020 (UK)
2017
91 pts. - Wine Advocate, 09/2019 (USA)
2016
92 pts. - Tim Atkin, 03/2018 (UK)
91 pts. - James Suckling, 04/2018 (USA)
90+ pts. - Robert Parker, 07/2018 (USA)
2015
94 pts. - James Suckling, 06/2017 (USA)
91 pts. - Tim Atkin, 03/2017 (UK)
2014
90 pts. - Wine Advocate, 01/2017 (USA)